SAML for UKG HR Service Delivery works the way SAML does with all other service providers.
After we've enabled SAML, users who visit your UKG HR Service Delivery instance and attempt to log in are redirected to your SAML server for authentication. Your users' identities can be stored either on the SAML server or can be validated by an identity directory such as Microsoft Active Directory or LDAP. Once authenticated, users are redirected back to your instance and automatically logged in.
SP-Initiated SSO–Redirect-POST
We use by default the SP-Initiated SSO: Redirect-POST method (redirects to your SAML Single Sign-on URL are HTTP GET)
In this scenario, the UKG HR Service Delivery module (the Service Provider) sends an HTTP redirect message to the IdP containing an authentication request. Your IdP returns a SAML response with an SAML assertion to the SP via HTTP POST: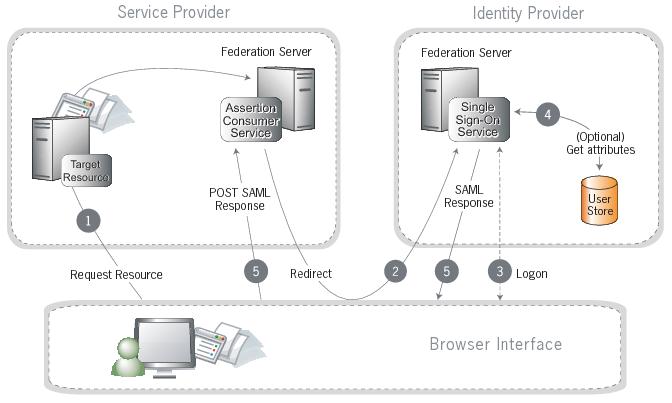 A user requests access to a protected resource on UKG HR Service Delivery. The user is not logged on to the site. The request is redirected to the federation server to handle authentication.

UKG HR Service Delivery returns an HTTP redirect (code 302 or 303) containing a SAML request for authentication through the user's browser to your IdP's SSO service. If the user is not already logged on your IdP site or if re-authentication is required, your IdP asks for credentials (for example ID and password) and the user logs on.

Your IdP's SSO service returns an HTML form to the browser with a SAML response containing the authentication assertion and any additional attributes. The browser automatically posts the HTML form back to UKG HR Service Delivery.

Additional information about the user may be retrieved from the user data store for inclusion in the SAML response (optional)

(Not shown) If the signature and assertion are valid, UKG HR Service Delivery establishes a session for the user and redirects the browser to the target resource.
Note
SAML specifications require that POST responses be digitally signed.